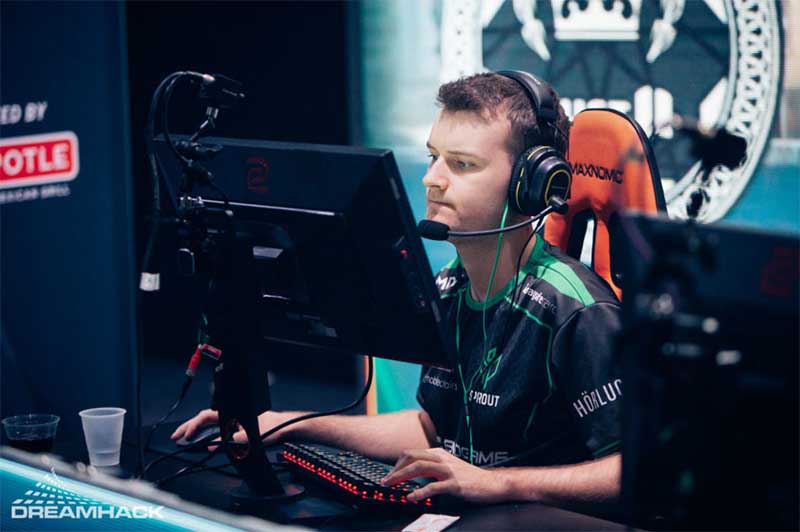 by in
GERMAN CS:GO powerhouse Sprout has parted ways with Nils "K1to" Gruhne in intriguing circumstances in a New Year bombshell, with the talented entry fragger rumoured to be joining a rival team in Europe.
K1to only joined the German CS:GO team in May 2019 and is now rumoured to be joining Berlin-based BIG, where he is likely to reunite with former teammate Florian "syrsoN" Rische and complete an impressive all-German CS:GO roster.
MORE: GERMAN eSPORTS BETTING
K1to's departure was formalised on Monday on Sprout's Twitter account, where the team claimed they are separating with k1to "with immediate effect" with no further explanations as of why the young CS:GO pro has decided to leave the team.
K1to's move coming just weeks after syrsoN departed Sprout but neither player is yet to formally announce they would be joining BIG, nor did BIG make any announcements suggesting they are looking to sign the German duo.
K1to started his career as a CS:GO pro in September 2016, when he joined EASYPLAY and enjoyed a short stint at DIVIZON before he moved over to Berzerk. Later in February 2018, he joined up with ALTERNATE aTTax, where he achieved a fair amount of success in B and C-Tier tournaments.
In February 2019 k1to decided to join a Belgian team Epsilon eSports and in two months later won ESEA Season 30: Premier Division – Europe and finished third-fourth at Charleroi Esports 2019. His skill and potential did not go unnoticed and it was Sprout who opted to sign k1to later in May to fill the gap left by Dennis "denis" Howell who had at that time made a move to BIG, but returned later that year to replace Sabit "mirbit" Coktasar who left to join Windigo Gaming.
Since joining Sprout, k1to has seen his fair share of success, including a runner-up finish at ESL Meisterschaft: Summer 2019, Games Clash Masters 2019 and DreamHack Open Atlanta 2019 as well as a first-place finish at ESL Meisterschaft: Winter 2019 earlier this month.
In the seven months he has played with Sprout, k1to averaged an overall 1.09 rating, making him the best player on the team, seeing how Josef "faveN" Baumann, Denis "denis" Howell and Timo "Spiidi" Richter averaged 1.05, 0.95 and 0.94 respectively.
As it stands now, there are no announcements from k1to about his next destination, nor did he declare he is a free agent looking for a new team, which leads us to believe the rumours that suggest he will be joining BIG could be true.
The supposed leak about k1to joining BIG surfaced earlier this November when a German CS:GO Twitter account "German Cs Leaks", known for being a reliable source of leaked information, made a post saying BIG are looking to replace Owen "smooya" Butterfield and İsmailcan "XANTARES" Dörtkardeş for k1to and syrsoN once smooya's and XANTARES' contracts expire.
If k1to decides to move to BiG, he would re-join with his former coach Tobias "tow b" Herberhold, who previously coached Sprout, but left the organization after his contract ended in August 2019.
More esports news