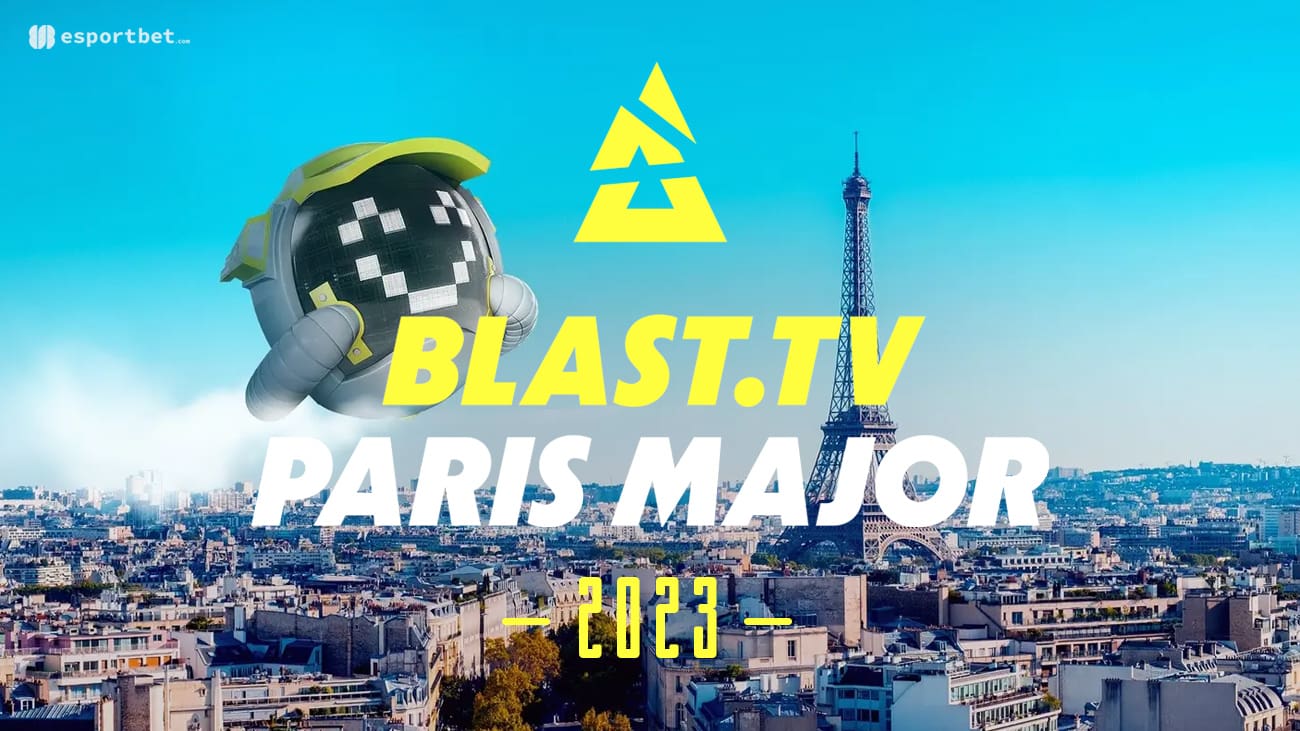 by in
The final day of the Legends Stage at the BLAST.tv Paris Major kicked off with a cracking series between two of the greatest CS:GO organisations in the world — FaZe Clan and Natus Vincere.
There wouldn't have been many people that had FaZe and NaVi playing off in an elimination series on the final day of the Legends Stage in their predictions; however, that is exactly what happened after both outfits lost winnable matches on the opening day.
Going into the clash, Finn "karrigan" Andersen and his squad were ranked as the world no.3, while Denis "electroNic" Sharipov and his teammates went in as the world no.4.
Across the server there were superstar matchups in most categories, with star snipers Oleksandr "s1mple" Kostyliev and Helvijs "broky" Saukants battling it out with the AWPs, and rising-star riflers Valtery "b1t" Vakhovsky and Robin "ropz" Kool providing entry frags and dominating with AK47s.
The series started on FaZe Clan's map pick of Overpass, where NaVi jumped out to a 9-6 halftime lead, and they held onto that buffer until they took the map 16-13.
NaVi's map pick, Mirage, was very one-sided as FaZe went into halftime with a massive 11-4 lead, and it didn't take long for them to wrap up the map (16-5) and send the series to the third map, Anubis.
After the first half of play, the two teams couldn't be split, with NaVi taking an 8-7 lead.
FaZe took the first round of their CT side, but electroNic and co. went onto win the next six to put them up 14-8, only two rounds away from taking the series.
When they took a 15-9 lead it appeared that the series was done and dusted, but no one told broky, as he put his team on his back to win six straight rounds and take the series to overtime.
From there, it was clear that the likes of s1mple and electroNic had lost all faith, and FaZe quickly finished the map and series to send NaVi home from the final CS:GO Major.
Following the blockbuster series of the day, we saw Fnatic take the first map before being reverse-swept by a rampant Into The Breach squad, who gave up only 12 more rounds as they took the second (16-8) and third (16-4) maps.
The final match of the Legends Stage featured world no.10 Ninjas in Pyjamas and world no.19 Apeks, with the latter side winning 2-0 after going to overtime on both Vertigo and Ancient.
With the Legends Stage in the rear-vision mirror, we look ahead to the Champions Stage.
The remaining eight teams will enter the final playoff single-elimination bracket, with the quarterfinals set to begin on Thursday.
Quarterfinal matches
Heroic (-151.52) vs FaZe Clan (+110) | Thursday @ 15:00 CET
Team Vitality (-909.09) vs Into The Breach (+500) | Thursday @ 19:00 CET
Monte (-163.93) vs GamerLegion (+120) | Friday @ 15:00 CET
Team Liquid (-250) vs Apeks (+175) | Friday @ 19:00 CET