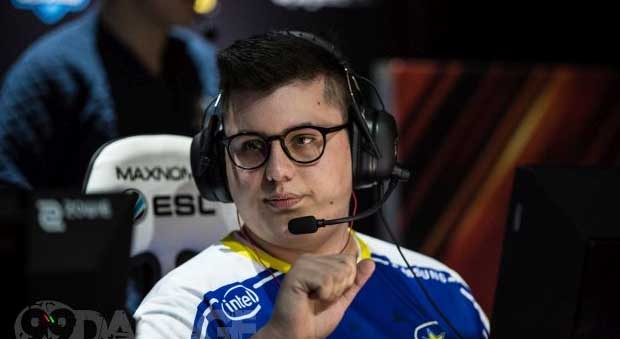 by in
ALTERNATE aTTaX defeated Lyngby Vikings in the Esportal Global Finals after a close Bo5 match which had no clear winner up until the last map, which ended in favour of Germans, who walked away with a trophy and €10,000 in prize money.
When we talk about CS:GO tournaments, there are just too many to count. Small national tournaments, international tournaments and of course the "big" tournaments which steal the spotlight, which is not surprising considering it offers us, the viewers, a chance to see elite CS:GO players and teams do what they do best. However, we cannot simply disregard some so-called smaller tournaments, which are just as exciting to watch. In addition to that, we get to see some lesser-known "hidden talents" and rising stars doing their best to prove themselves to the CS:GO world.
Talking about some lesser-known exceptional players, the Esportal Global Finals were more or less decided by Marko "kressy" Đordević, who put up an exceptional show which helped his team, ALTERNATE aTTaX finish on top. But more on him later, as we first look at the two finalists, their road to the finals and ultimately their performance on the grand stage.
MORE: HOW TO BET ON CS:GO
The first finalists were Lyngby Vikings, the Danish team, who earned their spot in Esportal Global Finals by convincingly winning the Nordic Finals back in May.
Much like Lyngby Vikings, the German team ALTERNATE aTTaX enjoyed a successful run in their road to the Esportal Global Finals as well. Unlike Lyngby Vikings, ALTERNATE aTTaX had to go through the German Finals, which proved to be a walk in the park up until the finals, where touch the crown gave them a run for their money (2-1).
Dominating their domestic finals, ALTERNATE aTTaX and Lyngby Vikings entered the Esportal Global Finals with high expectations, which were reached after both teams finished at the top of the group and got themselves a chance to play on the grand stage.
The grand finals kicked off on Mirage, where Lyngby Vikings completely decimated ALTERNATE aTTaX (6-16), thanks to their superb performance on CT side (4-11). But their enthusiasm did not last long, as they watched the German team win a close fight on Inferno (17-19).
Levelled at 1-1, the two teams entered the 3rd map, which ended sooner than it was expected. ALTERNATE aTTaX seemingly found their rhythm on Train, as they put up an exceptional show, which not only won them the map (6-16) but also returned them some dignity after a 16-6 defeat on Mirage.
Following a strong show on Train, ALTERNATE aTTaX were expected to win on the following map with relative ease, however, that was not the case, as we got to see Lyngby Vikings determination to take the series into game 5. The Danes fought well and earned a close, yet impressive 13-16 win on Dust II, which meant the finals went into the 5th and final map, Vertigo.
Our expectations to watch close finals soon turned to dust as we saw ALTERNATE aTTaX enter the 2nd half with a 12-3 lead. Trailing by nine rounds, Lyngby Vikings did not give up but instead won nine rounds in the 2nd half, however, the deficit proved to be too large for them to overcome. ALTERNATE aTTaX, despite the subpar performance on T side, managed to scrape out 4 more rounds, which was enough for them to win the Esportal Global Finals trophy.
The MVP of the finals was no other than "kressy", who walked away with a 1.32 HLTV rating, which, to be fair, does not do him justice, as he was the driving force behind ALTERNATE aTTaX. Proving yet again he is an excellent player. Kressy not only got to walk away with a trophy and his share of the prize money but also managed to once again capture the hearts of ALTERNATE aTTaX fans.