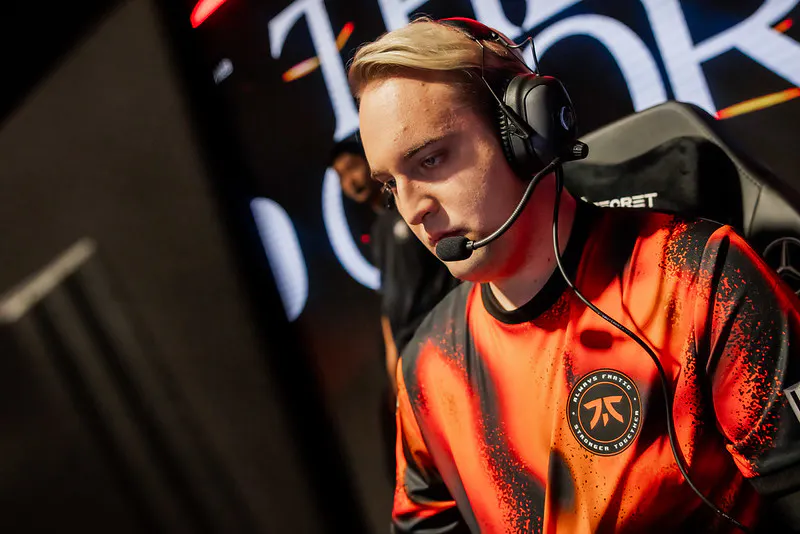 by in
Adrian "Trymbi" Trybus, the 23-year-old Polish support, recently shocked the League of Legends community by announcing that he will not be a starting support for the 2024 LEC Winter Season.
This revelation came as a surprise, especially considering Trymbi's significant contributions to Fnatic's success in the Summer Season, which led them to qualifying for the 2023 League of Legends World Championship.
Trymbi, who previously played for Rogue before joining Fnatic, has been a consistent presence in the LEC since his debut in 2020.
Despite facing challenges with his former team, KOI, during the 2023 season, Trymbi played a crucial role in Fnatic's journey to Worlds.
However, Fnatic reportedly decided to replace him with Yoon "Jun" Se-jun for the upcoming season.
In a statement on social media, Trymbi expressed his surprise at the off-season developments.
— Adi (@trymbilol) November 14, 2023
He mentioned that despite being told he was a high priority and that Fnatic was keen to continue with him, the team's decision to replace him caught him off-guard.
Trymbi highlighted the challenge of securing a starting position in a league with only 10 spots, stating that he had permission to explore options when most teams had already finalized their rosters.
The LEC support role has been a focal point of the off-season, with reports suggesting that multiple teams are actively seeking support players.
Trymbi is not the only high-profile support player in the market, as others like Zdravets "Hylissang" Iliev Galabov (MAD Lions) and Kamil "kamilius" Košťál (Team GO) are also being considered by organizations.
Despite the unexpected turn of events, Trymbi remains optimistic, acknowledging that having a few weeks for himself will be beneficial.
He sees this period as an opportunity to reflect, grow, and return to the competitive scene stronger.
Trymbi's impressive performance during the 2023 LEC Summer Split, where he boasted the highest KDA and the second-highest kill participation percentage among support players, showcases his potential to make a significant impact when he finds a new team.
As the LEC off-season continues to unfold with roster changes and surprising announcements, the League of Legends community eagerly awaits to see where Trymbi will land for the 2024 season and how he will contribute to his new team's success.