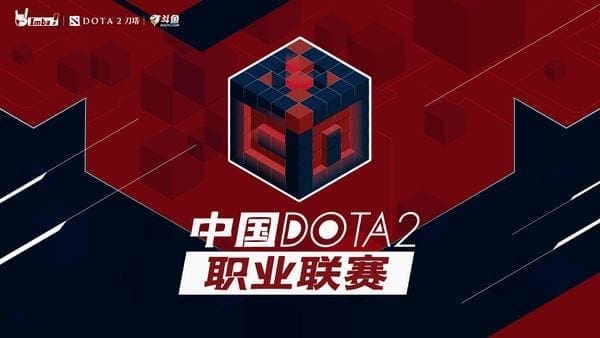 by in
China Dota 2 Pro League Season 1 – week 7 betting odds and predictions
Two Dota 2 fixtures set to take place this Thursday at China Dota 2 Pro League Season 1 featuring ViCi Gaming who will lock horns with EHOME and Royal Never Give up. Here are the esportbet.com predictions with betting odds courtesy of the best esports betting sites.
ViCi Gaming vs EHOME
Thursday, January 2 – 14:00 CST
After a dominant run at ONE Esports Dota 2 World Pro Invitational Singapore, ViCi Gaming ($1.19) are set to return to China Dota 2 Pro League Season 1, where they will look to keep their flame alive and bounce back from their poor start of the season.
Entering their fifth game of the season, ViCi are holding onto a 2-2 record, which sits them at the eighth spot in the group.
Despite being below the playoffs line, there is no reason for concern, as they still have four more fixtures to play before the playoffs, thus plenty of opportunities to secure a spot in the final six. That being said, ViCi will have to get off to a strong start in January, which should inspire them to not hold back this Thursday.
So far ViCi defeated Invictus Gaming (2-0) and Newbee (2-0), but lost to Keen Gaming (1-2) and suffered a shock defeat against IG Vitality (1-2) in November. Despite their underwhelming record, we have to consider a lot has changed since their last fixture, most notably their title-winning run at ONE Esports Dota 2 World Pro Invitational, where they completely decimated some of the strongest teams in the Dota 2 pro scene.
While ViCi were putting up a show in Singapore, EHOME ($3.99) were struggling to keep up the pace in the Pro League, where they lost to Aster (0-2), PSG.LGD (0-2) and RNG (0-2). That means they will enter this bout on a streak of six consecutive defeats, which includes defeats against TNT, KG and IG during WESG China Finals in early December.
There are not a lot of comparisons to make between the two sides, considering it's rather obvious which squad should come out ahead. ViCi were simply phenomenal in recent weeks, while EHOME were the complete opposite. As we see it, if Xiong "Pyw" Jiahan and co. can produce anything similar to what they did in Singapore, this one should be a clean sweep for them and we don't expect to see anything less this Thursday.
Prediction: ViCi Gaming to win
Odds: -526.32 @ BetOnline
ViCi Gaming vs RNG
Thursday, January 2 – 17:00 CST
The second fixture of the day will see ViCi Gaming ($1.45) flex their muscles against Royal Never Give Up ($2.50) in what promises to be an exciting bout and a true test of strength for RNG who are on a phenomenal 6-2 run so far this season.
So far this season, RNG lost to only IG (0-2) in week one and Typhoon E-Sports Club (0-2) in week three, which were both obviously upset losses. On a more positive note, RNG defeated Aster (2-1), EHOME (2-0), PSG.LGD (2-1), KG (2-0), Newbee (2-0) and IG Vitality (2-0) to cement themselves as the league leaders.
As it stands now, RNG are on a six-game winning streak in the league and considering this is their last fixture of the season, we can expect Su "Flyby" Lei and his squad to put up a show. That being said, we must mention RNG are already guaranteed a spot in the final six, no matter the final result here, which leads us to believe RNG wouldn't mind too much if they lose.
Other than their impressive run in Pro League, RNG also made a solid run at Yabo Supreme Cup earlier in December, where they lost to Adroit in the finals. ViCi and RNG met six times throughout 2019. Out of five meetings, we saw RNG take four wins and ViCi only two. While the head-to-head record favours RNG, we have to consider RNG have not defeated ViCi since EPICENTER Major Chinese qualifiers in May 2019. Furthermore, the last two meetings which took place at TI9 and MDL Chengdu Major Chinese Closed Qualifiers both belonged to ViCi, 2-0 and 2-1 respectively.
The recent form of two teams and the last two h2h results suggest ViCI are the superior side here and we have no reason to believe otherwise. Furthermore, RNG have nothing to lose, while ViCi have a lot to gain, and for that reason we expect ViCi to deliver and win their second fixture of the day against RNG.
Prediction: ViCi to win
Odds: -250 @ BetOnline