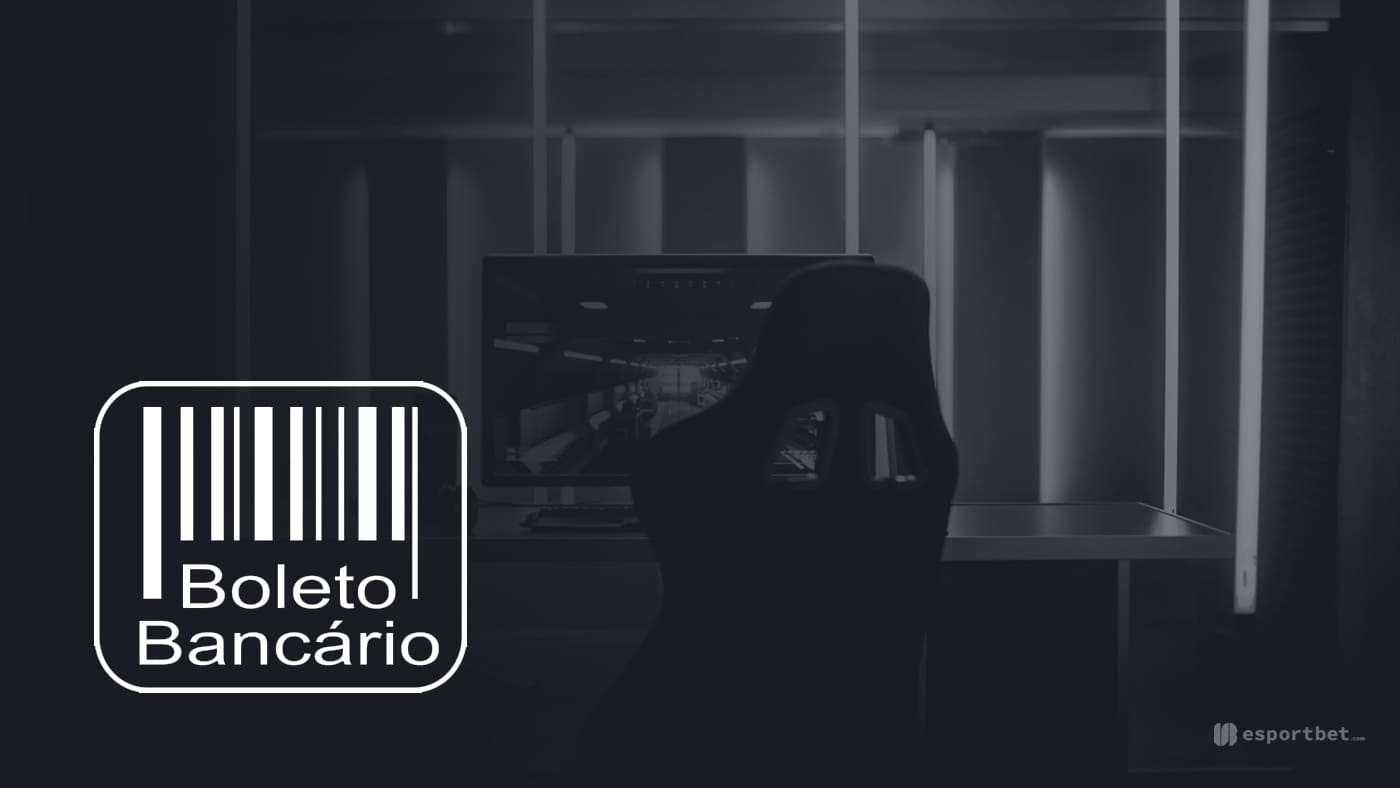 Boleto Bancário is a payment processor service popular in Brazil and used for online purchases. Using tickets which can be printed or sent online to your email, you can pay the amount owed via number of different means, making it flexible and convenient for esports betting. Boleto esports betting deposits are almost instant, although there are several steps to succesfully using the BRL payment option.
The best betting sites accepting Boleto in Brazil are:

Esports betting sites with Boleto Bancario payment
Regulated by the Central Bank of Brazil, Boleto Bancario is a secure banking method for processing online payments. If you live in Brazil and are considering using Boleto to fund your online sportsbook accounts for esports betting, our guide will take you through how to use the ticket service properly, so you can get to placing wagers on your favourite esports tournaments.
---
How Boleto Bancario works for online esports betting
As a payment processor service, Boleto Bancario is a way to deposit money into your online sports betting account when officially supported as an esports banking option. Its use of tickets means it is extremely flexible for the user – you can opt to print the ticket and pay the amount owed by bring it to your local bank, post office or other financial institution in person, or you can simply pay the ticket online via your online banking from the comfort of your own home. For this simple reason, it is extremely popular with Brazilian esports bettors.
Boleto is recommended for esports fans in Brazil who want to place bets on their favourite matches, players or tournaments but don't necessarily want to use their personal banking account or credit/debit card to process betting payments. Everyone has different preferences when it comes to privacy, and we do recognise Boleto Bancario's worth in this regard. The service supports over 29 of Brazil's most popular banks, meaning it is very likely you will easily be able to print the ticket and pay using Boleto without hassle.
Because you're paying via a ticket, you don't need to link your bank account or card directly to the esports betting site to fund your wagering, because you're doing it through Boleto instead. Thus, it grants additional security between your personal account and esports betting account – and extra peace of mind that your transactions are safeguarded.
Note: All Boleto Bancario tickets have expiration dates, so be sure to pay the full amount owed immediately to avoid any problems.
---
How to deposit at esports betting sites with Boleto Bancario
At online esports betting sites which have Boleto Bancario as an available banking option, all players have to do to get started is the following steps:
Log into your betting site account (or sign up via our links to one of our recommended sites if you have not yet created one).
Navigate to the 'banking' or 'cashier' section of the in-built user panel.
Choose Boleto Bancario from the list of available options and input the exact amount you wish to deposit into your esports betting account.
Once you have confirmed the transaction by clicking the 'deposit' button, the online sportsbook will ask you for a CPF number while sending you a Boleto Bancario invoice ticket displaying how much you need to pay (your total deposit amount). From here, you need to either print out the ticket and pay the amount at your bank or post office, or follow the prompts and pay the ticket online.
Payments made using Boleto Bancario take anywhere from a reported 24 hours to five days, to take the varied processing time into account if you are in a rush or want to place a bet on a tournament that's ongoing while you're depositing. Boleto also charges 4% to 8% in processing fees for certain transactions, meaning you will have to account for additional costs prior to placing your esports wagers. The slower processing time are the only disadvantages of using this service compared to other alternative banking methods like AstroPay.
Every betting site has different minimum and maximum deposit limits for payments using Boleto Bancario, so also make sure to check your preferred Internet sportsbook's fine print prior to transferring money.
---
Best esports betting sites accepting Boleto Bancario deposits
The following esports betting sites support Boleto Bancario deposits:
Bet365 and Bumbet currently offer 1 – 3 day deposits with Boleto payments. The minimum deposit amount using Boleto Bancario at these sites is $30, and the maximum is $4,000.
If you prefer to bet at an esports betting site that doesn't have Boleto, consider using Neteller at betting sites. This trusted e-Wallet service allows Boleto users to transfer funds into a designated Neteller account seamlessly, though there is a 5% processing fee. It is a useful alternative if you still want to use Boleto as a primary deposit option but the sportsbook only supports Neteller and other banking methods.
---
Boleto Bancario accepted countries and currencies
Boleto Bancario is a deposit option which originated in and caters to casino, racing, sports and esports bettors in Brazil only. If you are from any other country and wish to find an appropriate banking method to use for esports betting at online betting sites, check out our very detailed deposit and withdrawals options guide.
Our #1 rated online esports betting site for Boleto Bancario users is Bumbet.com, offering stellar betting markets on all things CS:GO, Dota 2, League of Legends, Overwatch and more.