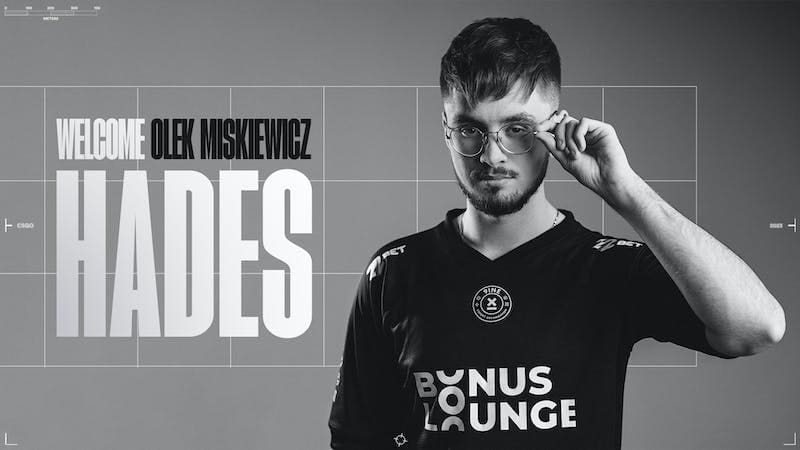 by in
The Swedish esports outfit 9INE have recently completed their Counter-Strike: Global Offensive roster with Polish AWper player Aleksander "hades" Miskiewicz.
The team, which took to their Twitter page to announce their latest addition, also noted that hades is nothing but a perfect inclusion to the CS:GO roster because he already understands the ropes of their server very well, so blending in will be very easy.
"Hades is the best addition to the team that we could hope for," said 9INE's Chief Executive Officer, Fredrik Belstad. "Not only is he an exceptional player, he fits very well into the team as they already had good chemistry off the server as well. We're really looking forward to 2023 with him in our roster."
Hades also informed his community of fans about the team he is now committed to. He expressed his determination to make sure 9INE has a successful run with him on their roster.
"I officially joined 9INE," he said. "It's time to make polish CS great again! I believe in this lineup and hope we can achieve some good things here," said hades.
Hades will be replacing the team's former sniper, Grzegorz "SZPERO" Dziamaek, who left the team on December 1 of last year. Hades' last adventure on the competitive scene was with the Israeli esports franchise Team Finest, which he signed on for a loan in August 2022 and parted ways with after two months.
The 23-year-old Polish player began his CS:GO career in 2018 with Invizy Esports. Subsequently, he went further to represent teams such as piratesesports, AVEZ, the now-disbanded esport team ARCY on loan, Wisla Kraków, and ENCE. Hades had his highlights while representing the Finland franchise, ENCE. Hades and ENCE emerged winners at the 2021 Fundspark ULTI European playoffs #1, LOOT.BET/CS Season 9, and the 2022 BLAST Premier Spring European Shutdown. Other events in which Hades and ENCE came close to winning by making it to the finals are the 2021 Intel Extreme Masters XVI-Fall: Europe, the 2022 ESL Pro League Season 15, and the 2022 Intel Extreme Masters XVII-Dallas.
9INE's complete CS:GO roster now consists of the 27-year-old rifler Wiktor "⁠mynio⁠" Kruk, the 21-year-old player Kamil "KEi" Pietkun, the rifler Kacper "Kylar" Walukiewicz, Krzysiek "Goofy" Gorski, ⁠hades⁠ and their 25-year-old coach Piotr "⁠nawrot⁠" Nawrocki, who joined them in August last year.
9INE made a fairly commendable run at the last season, emerging winners of the 2022 ESL Challenger League; however, they had a fallback at the 2022 European Development Championship Season 6, where they came out with a fifth-eighth place finish. With the finalization of their 2023 roster, 9INE hopes to make a better run this season.
On January 16 at 19:00 in the ESL Pro League Season 17 Conference, 9INE's updated roster will make their debut competing against Poland's team Permitta Esports.
In the week that follows, on January 25, the team will also face off against Curaçaoan esports outfit 500 Esports at the ESL Challengers League Season 44: Europe. 9INE is at odds of $2.36, while 500 Esports is at $1.55 with the top betting sites.